Joyeux Anniversaire Caption Contest
(Source - AP)

Top Entries
6. Chirac: "Sac-le-bleu! Who took a dump on my cake?!" - jwookie
5. "Let them eat cake!" - Pam
4. On the Cake: Happy Birthday from Saddam
PS. Save me! - Troll
3.

-Cowboy Blob




2. Here's to celebrating the 10,000th car torched in the banlieus! Viva la France! - Lawhawk
1.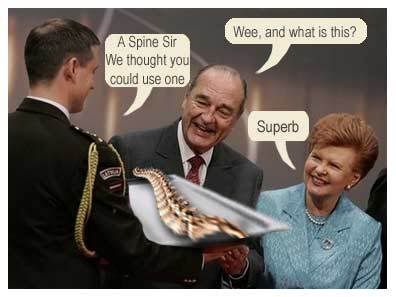 -Aaron






Photoshop Entries

-The Man









-The Man













-Cowboy Blob










-Cowboy Blob











-EHROSS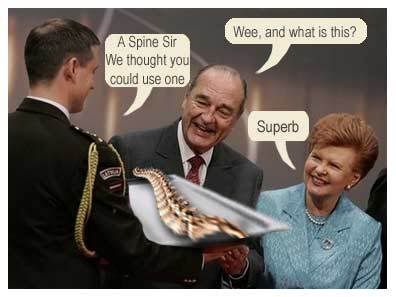 -Aaron











Other Contests
Right Pundits - Andrew Sullivan's Dream
Bagel Blogger - I have no idea
The Right Place - Happy Feet
Wizbang - Coke head
Gone Rick Motel - Dancing Fools
RightLinx - Britney (SFW)
Cowboy Blob - Cat Fight
Outside the Beltway - Hillllllarrry

Previous Contests
Holiday Caption Contest
The Wrong Stuff Caption Contest
A New Direction Caption Contest
John Kerry Caption Contest, Of Course
Is Your Caption Contest Running
Carve That Bitch Up Caption Contest
Eat Yer Hash Browns Caption Contest

Caption Contest Classic (12/2/05)
Broken Down Caption Contest